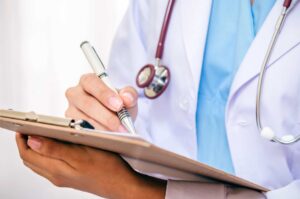 Nestor Raimondi, MD Argentine
President of the Pan American and Iberian Federation of Critical Medicine and Intensive Care Societies
Hospital Municipal Juan A. Fernández, Universidad de Buenos Aires, Argentina.
Agamenon Quintero Villarreal, MD Colombia
Hospital Mocel, Mexico – Universidad de la Sabana,Colombia
Jefe Servicio de Medicina Critica- Director de Enseñanza IMAT
Profesor Facultad de Medicina UniSinu
Jorge Sahlu, MD Brazil
Department of Critical Care and PostGraduate Program in Translational Medicine, D'Or Institute for Research and Education, Rio de Janeiro, Brazil.
Professor Federal University of Rio de Janeiro- PostGrad Progra
Manuel Jibaja, MD Ecuador
Hospital Eugenio Espejo, Quito, Ecuador.
Ignacio Martin-Loeches, MD Ireland
Multidisciplinary Intensive Care Research Organization (MICRO), St. James's University Hospitals Dublin, James's St, Ushers, Dublin 8, Ireland.
Luis Blanch, MD Spain
Parc Tauli University Hospital, Critical Care Center, Institut de Investigació i Innovació Parc Taulí, I3PT, Universitat Autònoma de Barcelona, Parc Taulí, Sabadell, Spain..
CIBER Enfermedades Respiratorias, ISCIII, Madrid, Spain.
Antonio Artigas, MD Spain
Critical Care Center, Parc Taulí Hospital-Sabadell, CIBERes, Parc Tauli s/n., Sabadell, Barcelona, Spain.
Centros de Investigación Biomédica en Red (CIBER), Madrid, Spain.
Federico Gordo, MD Spain
Servicio de Medicina Intensiva, Hospital Universitario del Henares, Coslada, Madrid, Spain; Universidad Francisco de Vitoria, Pozuelo de Alarcón, Madrid, Spain
Salum Shaaban, MD. Tanzania
Head of the Department of Critical Care Medicine